What really winds up Israel is that this rejection comes from a famous scientist, and it is science that drives its economy, prestige and military strength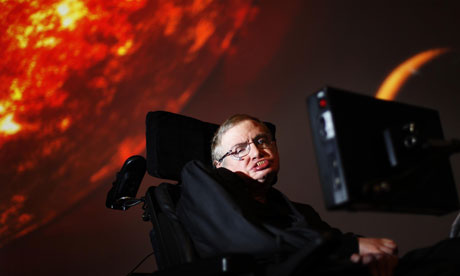 Hawking's public refusal follows that of prominent singers, artists and writers, from Brian Eno to Mike Leigh, Alice Walker and Adrienne Rich, all of whom have publicly rejected invitations to perform in Israel. But what winds Israel up is the fact that this rejection is by a famous scientist and that science and technology drive its economy. Hawking's decision threatens to open a floodgate with more and more scientists coming to regard Israel as a pariah state. Its research ties with European and American scientists must be protected.
The complicity of Israeli academia in Israeli state policy is incontrovertible. However, this is the first time that a scientist of Hawking's status has taken so public a stand – and the hyperventilating response of the Jerusalem conference organisers (it is worth noting that the Hebrew University of Jerusalem, where the conference Hawking refused to attend was to be held, is built on illegally annexed Palestinian land) has only added to its public impact.